STAY BY THE SEA

Port Beag Self-catering Holiday Chalets Achiltibuie are dotted along the shoreline, in peaceful surroundings overlooking Isle Ristol, one of the beautiful Summer Isles. With stunning views and plenty of space around each chalet, our chalets are the ideal choice for a holiday in Wester Ross, part of the incredible North West Highland Geopark.
FAMILY & PET FRIENDLY ACCOMMODATION
Perfect for family and friends to get together, or for a quiet break away from it all, we have four home-from-home chalets on one croft which all sleep 6 and one which sleeps 4 on a separate croft nearby. Pets are welcome.
The Macleod family have been running the self-catering holiday chalets near Achiltibuie since 1975, and we aim to do all we can to make your holiday with us one that leaves you with very special memories of a very special place.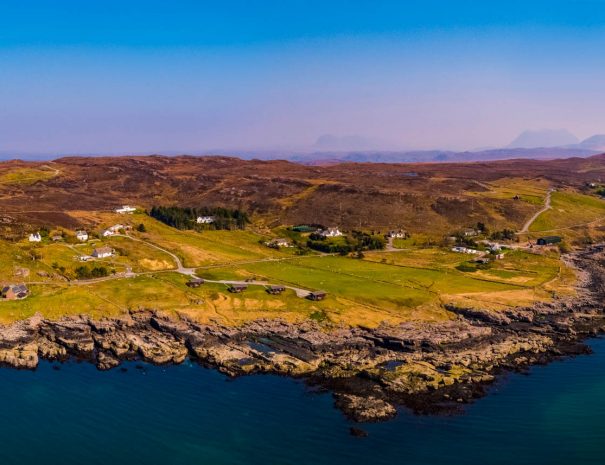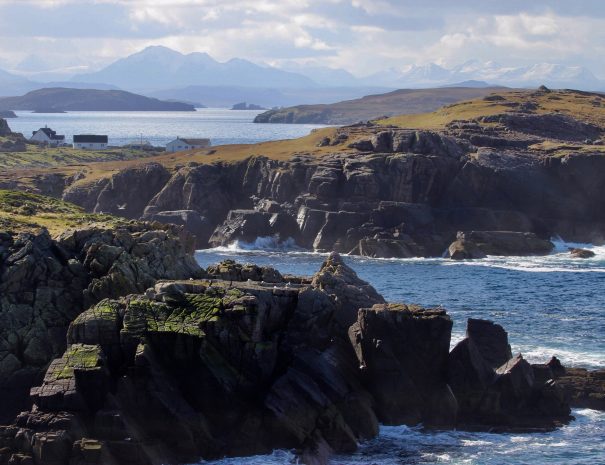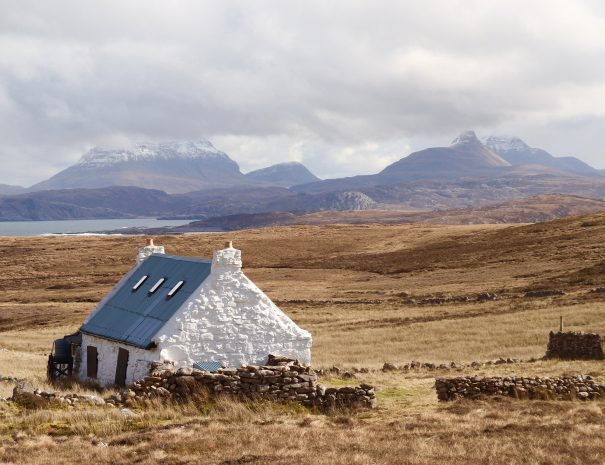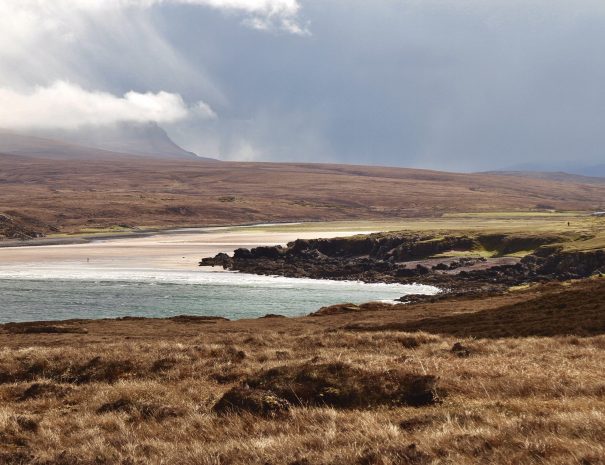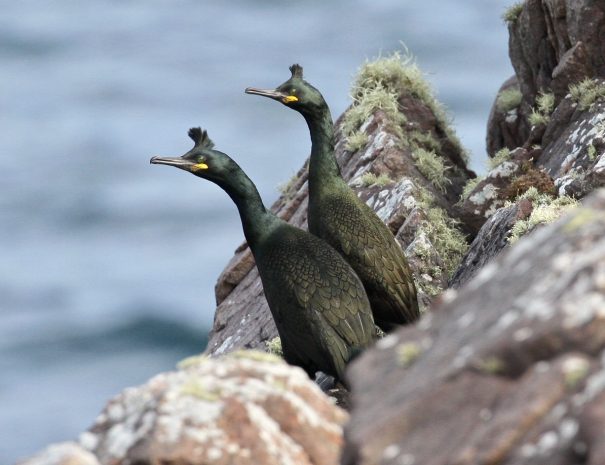 The wild beauty of the West Coast

Ten miles north of Ullapool, turn left onto the winding single track road, passing Ben More and Stac Pollaidh, leading to the Coigach Peninsula, Achiltibuie, and Altandhu. Here you will find Port Beag Self-catering Holiday Chalets Achiltibuie.
Altandhu and Coigach is an ideal centre from which to explore the North West Highlands or just stay and relax among magnificent coastal scenery. The shore is a stone's throw from your front door, so you can wander down at any time to explore the rock pools and sandy beaches, which span the shoreline amongst which you may spot seals, otters, stoats, and sea birds … perhaps even a porpoise, dolphin or whale. Some of our guests enjoy their morning coffee sitting on a rock by the sea – what better way to start the day?
OUR SELF-CATERING HOLIDAY CHALETS & ACCOMMODATION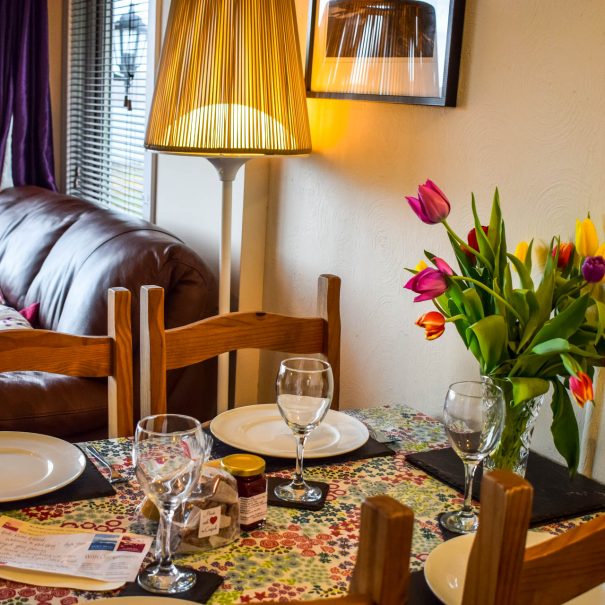 SEA & ISLAND VIEW
2 Bedroom Chalet
Sleeps 4
from £195 / 2 night break
Chalet Details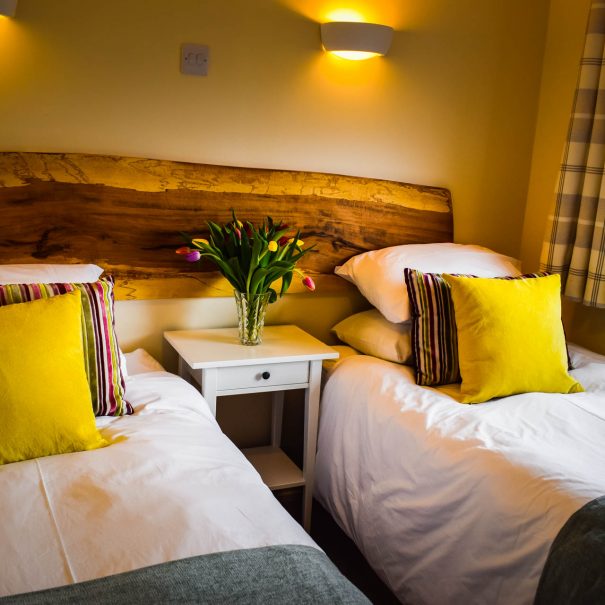 SEA & ISLAND VIEWS
3 Bedroom Chalets
Sleep 6
from £195 / 2 night break
Chalet Details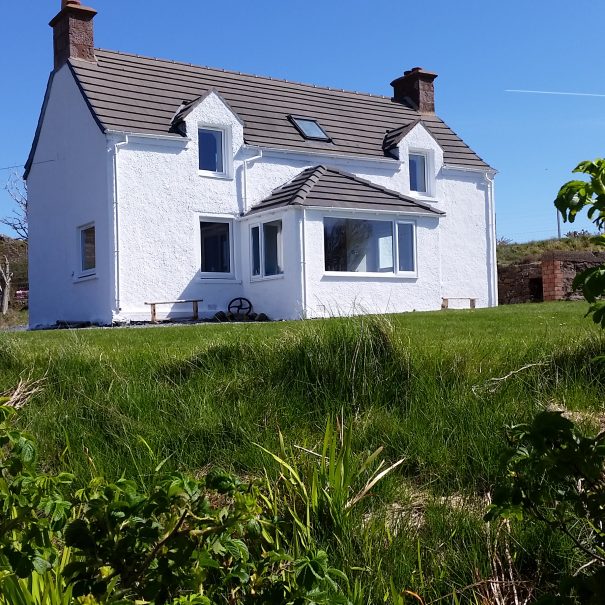 OUR SISTER PROPERTY
Gables Cottage Polbain
Sleeps 4
from £150/night
Visit Sister Website

UNBELIEVABLE BEAUTY

Lose yourself in the real Highlands of Scotland with its single track roads, friendly locals, hidden sandy beaches and a breathtaking view around every corner.
YOUR HOME FROM HOME

Our self-catering holiday chalets Achiltibuie come fully equipped with everything you'll need for a wonderful holiday in the Highlands of Scotland.
DELICIOUS FOOD & DRINK

We have a bountiful larder of the finest west coast seafood right here on our doorstep and combine this with the finest croft produce and the local food & drink is a memorable part of every holiday here.
OUTDOOR ADVENTURES AWAIT

There is so much to see & do in the area for the outdoor enthusiasts. There are mountains to climb, beaches & rock pools to discover, miles of coastline to paddle, sea, river and loch fishing, boat trips and so much more.
GUEST REVIEWS

WILD, EXHILARATING & UNFORGETTABLE
[video_play src="https://vimeo.com/287264213″ width="1280″ size="icon-large" style="icon-light" icon="fa fa-play-circle-o"]
Ready to book?

Check Availability